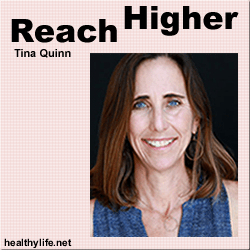 Get Inspired! Listen to innovative guests as they help you discover the real tools, skills and tactics for mastering life, career & finances. Learn from leaders in their fields …. inspiring individuals who will share THEIR life journeys to motivate you on YOUR life's journey.
Tina Quinn is an author, public speaker and certified life & leadership coach who works with people who want to become the best they can be at life & work.
Leanne is an award-winning social entrepreneur who founded a now-nationwide education non-profit called Minds Matter.